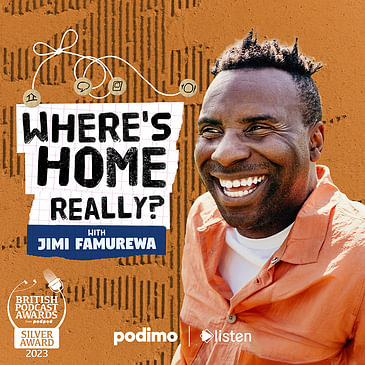 Where's Home Really - Jimi Famurewa's Podcast
Journalist, restaurant critic, and Masterchef judge Jimi Famurewa talks to some of the world's most loved public figures from different backgrounds, who each have their own unique experiences and emotional responses to the question of Where's Home Really? Jimi asks each guest to reveal a person, a phrase, a place and a plate that best represent what home means to them – with fun, fascinating, and moving results to help us better understand ourselves, our neighbours, and the modern world.
What Our Listeners Say
People don't just listen to our podcast, they LOVE it.
Apple Podcasts
A great listen
This is such a wonderful podcast. Jimi is a warm , passionate and interested interviewer and gets the best out of his guests as a result. I'm loving catching up on all the back catalogue and look forward to more series in the future. thanks
Apple Podcasts
I'm transported into the guests home…
A wonderful podcast, I love the way I am transported into the 'home' of each guest, I feel so warm and fuzzy when I hear the perspectives of family live. Please please keep these coming. Well Done Jimi
Apple Podcasts
Wholesomely nutritious for my soul
Every episode gave my soul a hug.